About company
BOCHEMIA company was established on 20th October 1993. On that day Municipal Office in Pionki entered BOCHEMIA company into the business register under the number 38/93.
BOCHEMIA - WE STRIVE FOR SUCCESS!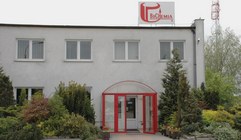 BOCHEMIA is a production, trade and services company with over 20 years of experience on the market. We specialize in adhesive manufacture for industries: footwear, upholstery, carpentry, pursemaking, automotive, bookbinding and adhesives for flocking. Concurrent area of Bochemia's production activity is lamination and bonding different types of materials. We also manufacture varnishes for soles under the license given to us by Italian company - NUOVA SIVAM – with whom we remain in a fruitful cooperation for many years.
Due to our 20-years of experience, our products and services are of the highest quality, equal with standards set out by Western brands. This is confirmed by a constantly growing number of satisfied clients.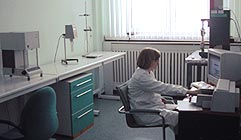 In BOCHEMIA we strive for a constant progress and development, which is why we are open to new technologies. Creativity is equally important - our qualified staff constantly works on modifying the existing and developing new, proprietary technologies. We have a professionally equipped laboratory, where we design new products as well as work to make our products meet all the requirements of our customers.
We are constantly evolving to keep abreast of the times. This is why we invest in new, environmentally-friendly technologies:
One of our recent investment was a HOT MELT lamination machine, bought in 2012. It is a high-tech, fully computerized machine, which not only broadens the scope of our lamination services but also ensures the highest quality of our products and allows us to employ environmentally-friendly technologies.
Since the very beginning of BOCHEMIA's existence, ecology was particularly important. Therefore, we are constantly working on manufacturing ecologic dispersion (aqueous) adhesives, safer for both our employees and users of our products. We want to develop a dispersion-based counterpart for every solvent-based adhesive.
BOCHEMIA invites You to get acquainted with the products on our website. You can also contact us by phone or directly – come to our company, where we can fully present the wide range and quality of our products, services and our professional technical consultancy. Our staff is at Your disposal.
Each and every satisfied customer is our success!